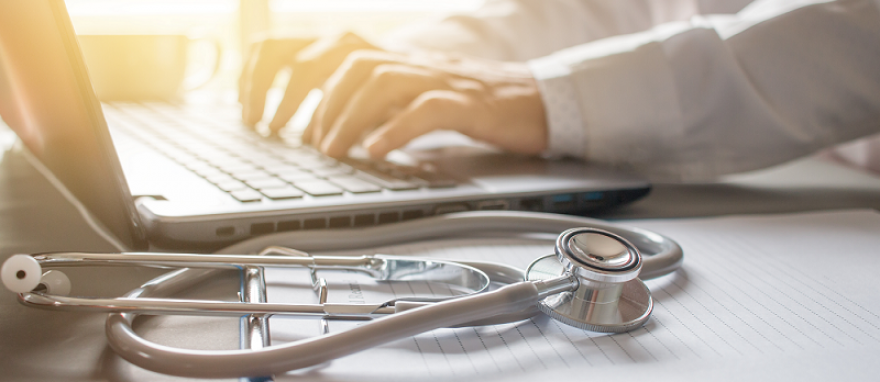 Producció científica del servei de Cirurgia Ortopèdica i Traumatologia
Els metges adjunts del servei de COT han publicat 16 articles en revistes indexades durant l'any 2018. Des del 2016 el servei ha incrementat tant la producció científica com el factor d'impacte.



Salvador J., Castillón P, Fuentes I., Bernaus M., Anglès F. Tratamiento de fracturas supracondíleas de húmero mediante osteosíntesis con doble placa. Publicat a la Revista Española de Cirugía Ortopédica y Traumatología en els mesos de setembre - octubre del 2017
Zwiers, Ruben & Weel, Hanneke & Mallee, W.H. & Kerkhoffs, Gino & Dijk, C.Niek Platform Study Collaborative - Science of Variation Group (Torrent J et al). Large variation in use of Patient-reported Outcome Measures; a survey of 188 foot and ankle surgeons. Publicat a la revista Foot and Ankle Surgery, al mes de juny del 2018.
Quintas S, Castillón P, Bartra A, Anglès F. Unitat de traumatologia geriàtrica: estudi comparatiu. Publicat a lesMonografies mèdiques. Recerca i docència en salut al Vallès. 50 anys. 2018. Pàgines 89-93.
Bartra A, Caeiro JR, Mesa-Ramos M, Etxebarría-Foronda I, Montejo J, Carpintero P, Sorio-Vilela F, Gatell S, Canals L. Cost of osteoporotic hip fracture in Spain per Autonomous Region. Publicat a la Revista Española de Cirugía Ortopédica y Traumatología, en el mes de maig del 2018
Bernaus M, Anglès F., Bartra A., Veloso M., Font-Vizcarra L. Bilateral Rapidly Destructive Osteoarthritis of the Hip: Could We be Misdiagnosing? Publicat a la revista A Case Report. Journal of Orthopaedic Case Reports als mesos de maig - juny de 2018. Pàgines 47-50
Jordi Tomás Hernández, Jorge Núñez et all Salvage for intramedullary nailing breakage after operative treatment of trocantheric fractures.. Publicat a la revista Injury al 2018
Jorge Núñez "Soft-tissue chondroma within the extensor tendon of the index finger in a child", publicat a la revista Hand Surgery & Rehabilitation al mes d'octubre de 2018
Ernesto Guerra-Farfán, Jorge H. Núñez, Judith Sánchez-Raya, Almudena Crespo-Fresno, Francesc Anglès, Joan Miguel Prosthetic Limb Options for Below and Above Knee Amputations: Making the Correct Choice for the Right Patient. Publicat a la revista Current Trauma Reports al mes de setembre de 2018
J. Núñez Isolated open metacarpophalangeal dislocation of the little finger publicat a la revista Hand Surgery and Rehabilitation al mes de setembre de 2018
Diego Ventura, MD, Jorge H. Núñez, MD, Nayana Joshi-Jubert, PhD, Enric Castellet, PhD, Joan Minguell, PhD Outcome of Arthroscopic Treatment of Mucoid Degeneration of the Anterior Cruciate Ligament - publicat a la revista CIOS clinics in orthopedic surgery, al mes d'agost de 2018
A. Hernández, J.H. Núñez, I. Mimendia, V. Barro, L. Azorín Luxación temprana en artroplastia total de cadera primarias realizadas mediante vía posterior con reparación capsular y de rotadores externos. Publicat a la Revista Española de Cirugía Ortopédica y Traumatologia, en el mes de novembre-desembre de 2018